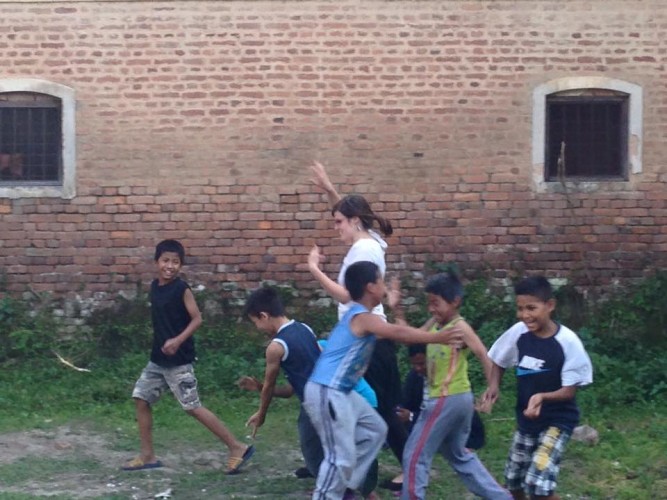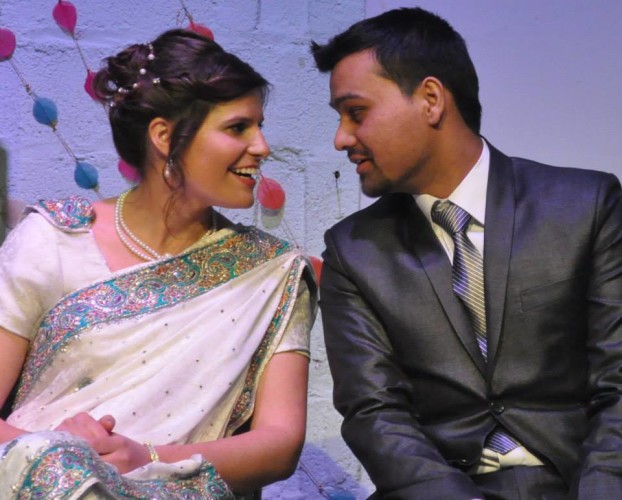 Vineyard Church supports several local and international missionaries.
One of "our own" is Karina.  Karina joined our church when she was in college, also while participating in InterVarsity.
After graduation, Karina moved to Nepal to begin full-time mission work. She teaches Fourth Grade at an international school in Kathmandu, Nepal. While serving in Nepal, she met her husband Simon, who is Nepali. The area of Nepal where Karina and Simon live, has experienced several devastating earthquakes in the past year. Simon has assisted with relief efforts, and Karina has continued working with children at her school.