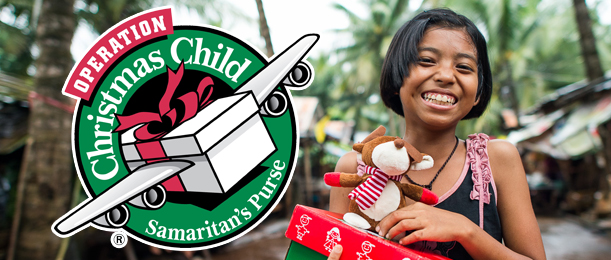 We are a drop-off point to receive shoebox donations for Samaritan's Purse Operation Christmas Child (OCC).
To read more about OCC, click here.
Our physical address is:
7530 Bandera Rd #140
San Antonio, TX 78238
Eckhert Square Shopping Center
(we are at the inside corner, several doors down from Cafe Milano)
HOW TO PACK A SHOEBOX – Unsolicited Advice from the Garrett family, in Senegal
HOW TO PACK A SHOEBOX – Samaritan's Purse LINK
OUR DROP-OFF CENTER HOURS
Drop off your packed Shoeboxes at our church, on these days and times.
MONDAY November 13
11:00 am to 1:00 pm
TUESDAY November 14
11:00 am to 1:00 pm
WEDNESDAY November 15
11:00 am to 1:00 pm
THURSDAY November 16
10:30 am to 1:00 pm
7:00 pm to 9:00 pm
FRIDAY November 17
10:30 am to 2:00 pm
7:00 pm to 9:00 pm
SATURDAY November 18
10:30 am to 2:30 pm
SUNDAY November 19
12:00 pm to 2:30 pm
MONDAY November 20
10:30 am to 2:00 pm